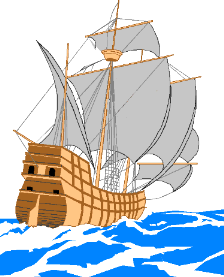 MaineSail Maine Coon Kittens
Available Kittens
We have two kittens, born on June 20th. Their eight week photos are shown below. Both kittens have great coats. Either one could be a show cat.

The proud parents are TGC Mainelyclassic Sundanz of MaineSail and CH MaineSail Autumn Sunrise .

Contact us at the address below if you are interested in a kitten.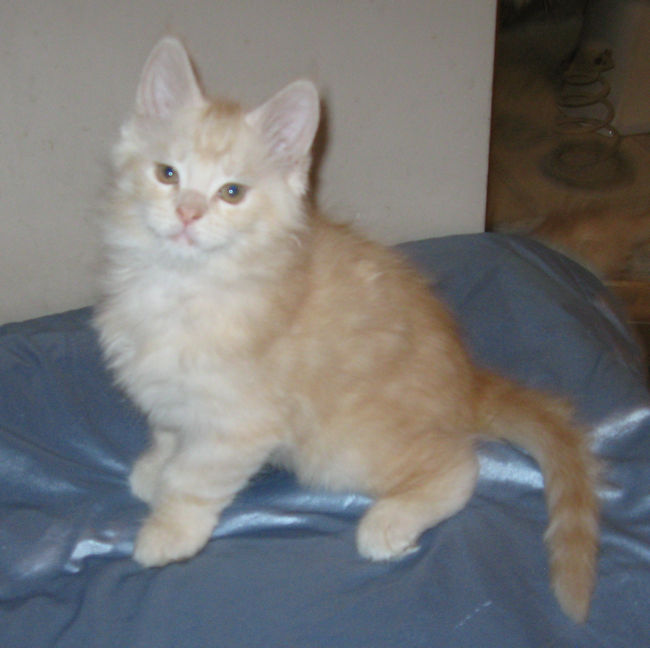 Marco (Male Cameo Tabby & White at 8 weeks--Reserved)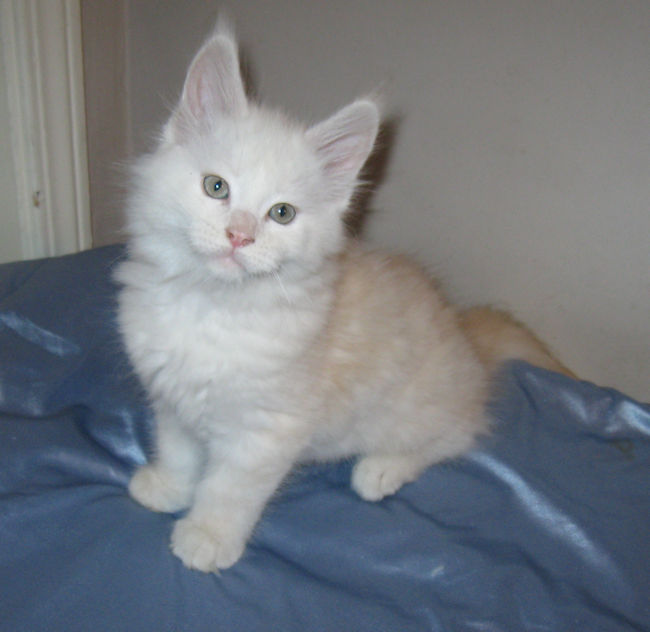 Amelia (Female Cameo Shaded Tabby & White at 8 weeks--Available)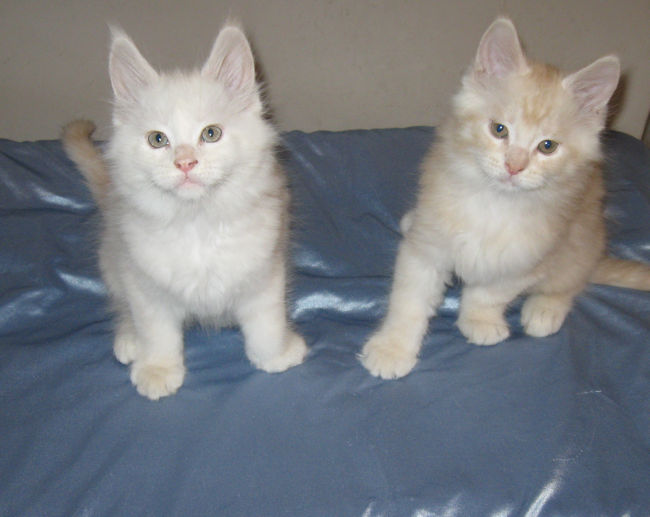 Amelia and Marco Together (At 8 weeks--Available)



Contact us coonkats@aol.com Return to Home

---
MaineSail Cattery
E-Mail: CoonKATS@aol.com
Last Updated 08/14/2019